This would be my update on the New Year party I had with the pictures I finally managed to get from my friend. Well, there was technical problem last night at MSN messenger, thus she could not send to me. We tried today then it was my connection problem. What luck! At last I resort to asking her email me instead. Finally, all is well now. The pictures are here! Another good news is I managed to get the potato salad recipe too. It is really easy. Do try it out!
Spaghetti Bolognaise with asian twist of rich chicken stock and less tomato: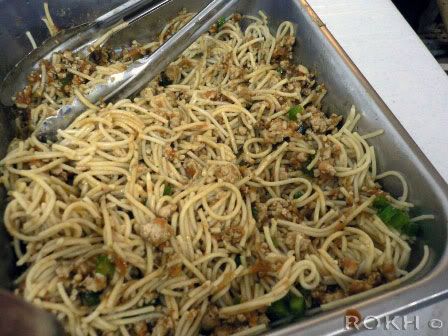 The special Char Chee Cheong Fun (it is hard to take a picture of this black mess but trust me, it is really delish!):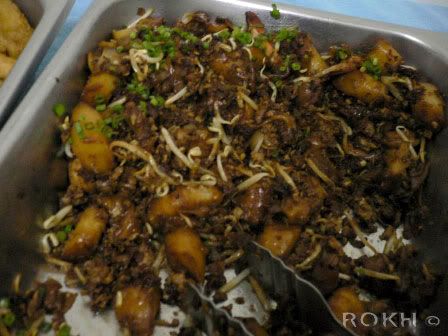 And now for the
Potato Salad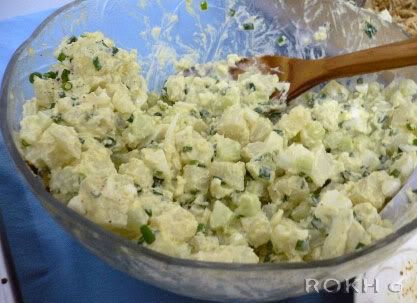 8 – 10 russet potatoes
2 bunches of spring onions
3 cucumbers
10 eggs (hardboiled)
A small jar of mayonnaise (bout 200mk)
Salt and pepper to taste
Cut into cubes the potatoes, cucumbers and hardboiled eggs.
Then chop spring onions finely.
Put all in a large mixing bowl and stir in mayonnaise.
Add salt and pepper to taste.
Serve a party of 20-25 people